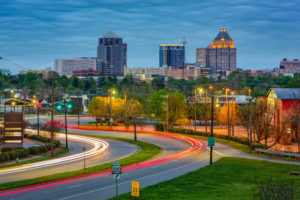 Life is full of unexpected twists and turns, and you never know when you're going to be called upon to help a loved one out of a difficult situation. You probably never anticipated getting the frantic phone call that a friend or family member has been arrested and needs to be bailed out of jail, but when you're suddenly thrust into this scenario, you must take immediate action. If you don't have all the cash you need to meet bail requirements, the quickest and easiest way to get someone released from detention is to get bail bonds. Greensboro, NC has the same process for this as most other states, but if you've never gone through it before, you'll need to know how it works.
Here's what you can expect:
How Bail is Set
After your loved one has been arrested, they will be booked and processed at the local jail. Once this has taken place, the terms of their bail will be set, which will depend on several factors. First, the crime they are being accused of committing will be referenced against the county's bail schedules. This is a document that tells jail personnel how much bail should be assigned to each type of crime. These amounts are determined by a panel of judges on an annual basis. When setting bail for each individual, their prior criminal history, severity of the charges, and flight risk will also be taken into consideration.
The Bail Bonds Process
The process of obtaining bail bonds in Greensboro, NC will begin after you get the phone call from your friend or family member that they have the option of being released on bail. The first step is finding a reliable bondsman who can help you right away. Next, you will need to answer some questions regarding the defendant and your own financial situation, and then a bail bond contract will be prepared. Typically 10% of the full bail amount is required at the time you enter into contract with the bondsman. If you don't have cash to put down, you may discuss the possibility of arranging a payment plan or using collateral, such as your home, car, or other valuables. After payment has been worked out and the paperwork has been completed, the bondsman will be in charge of posting bail.
What You Can Do to Expedite the Bail Bonds Process
Time is of the essence when a loved one requires bail bonds in Greensboro, NC. Posting bail is the only way they will be able to return to their family, continue to make a living or attend school, and resume normal day-to-day activities until their scheduled court appearance. Without bail, they will have to remain behind bars. To expedite the bail bonds process, make sure you have all the information on hand the bondsmen will need to move forward with your request. This includes the details of the charges, the inmate number, where they are being held, and the bail schedule.
Where to Go When You Need Bail Bonds Greensboro, NC
When you need bail bonds in Greensboro, NC, Around the Clock Bail Bonds is the only place to turn. Conveniently located near the Guilford County Jail, we are available to assist you with the bail bonds process any time of the day or night. We understand the stress of having a loved one in jail, and you can count on us to make things as easy on you as possible in an effort to achieve a swift release.