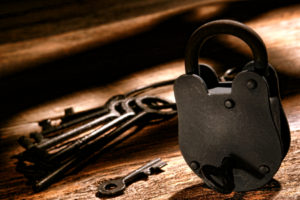 Technically, when speaking about bail, a bondsman or bond agent is any person or business – like Around the Clock Bailbonds– that will serve as a guarantee to the court, by promising money or property, to ensure the appearance of a defendant when he or she is summoned for trial. In actuality, bail bonds service is like anything else – it can be done well, or it can be done poorly. If you find yourself charged with a crime, what would you expect from a reputable bail bonds service provider?
The Bail Bonds Service with ATCBB
There are several factors that are involved in providing bail bonds service. The agent or company should be accessible. They ought to have a positive professional reputation with the court and law enforcement personnel. They must conduct their work with honesty and integrity in all financial dealings. They should treat their clients with professionalism and non-judgmental respect.
At Around the Clock Bailbonds, we do our best to meet all those criteria.
Accessible. With three offices to serve you, we can deliver fast service in the Winston-Salem, Greensboro, and Burlington areas. No matter where you, or someone you care about, may happen to be in jail, we can be of assistance to you. We make it a point to be available 24 hours a day, seven days a week, every day of the year. Just call one of our three offices and we'll take it from there.
Good Reputation. Our owner, Jarrett Jordan, has been successfully posting bail for fellow citizens for more than 15 years. He has built a personal and professional reputation with officers of the court across the state. They know when Around the Clock Bailbonds shows up at the jail to conduct business, it will be done correctly, according to the law and the will of the court – every time.
Honest. When it comes to exchanging money or items of value, people must have confidence in each other to be open, honest and trustworthy while conducting all transactions. You can depend on us to honor the court's mandates and not try to charge you inflated fees or try to attempt to trick you into paying hidden costs. Every deal will be aboveboard, every time.
Respectful. At Around the Clock Bailbonds, we promise to handle your case with complete confidentiality and professionalism. While we will work hard to provide a rapid response to your situation, every detail will be conducted discreetly and with business-like efficiency. We are dedicated to maintaining a non-threatening environment and non-judgmental attitudes toward all of our clients.
If you, or a loved one, should find yourself arrested, charged and jailed for a criminal offense anywhere in the Winston Salem, Greensboro, and Burlington areas, we hope you will remember these key attributes of a reputable bail bonds service company. And remember, too, whether you choose to do business with Around the Clock Bailbonds or some other agency, you deserve to be doing business with professionals who are easily accessible and responsive, have a good reputation, are honest and who treat you with respect.