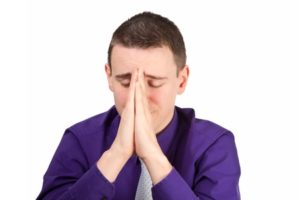 Nobody ever really wants to dwell on the bad situations they can get into. It is much more pleasant to just think about the good stuff. However, it is always important to consider things that could happen in the future. Even if you are a law abiding citizen, it is possible that one day you will find yourself in a legal predicament. This does not make you a bad person: it may just have been a case of being in the wrong place at the wrong time. The question at this point becomes how do you solve this serious problem? If you find yourself in a situation that requires bail to be paid – and you do not have the funds or are not able to get them quickly – your best option is to use a bail bondsman. This will allow you to get the money you need fast so you do not have to spend more time than necessary in jail. If you are wondering, "Where can I find bail bonds near me," the answer is obvious. Around the Clock Bail Bonds has three convenient locations that can give you the help you need any time of day and any day of the year.
Greensboro
In Greensboro, we are located downtown at 421 S. Eugene Ct. We can be reached at 336-252-2023 at all hours.
Winston-Salem
Our Winston-Salem location is 4623 Ogburn, Ave., and our number is 336-770-2403.
Burlington
Around the Clock Bail Bonds is also in Burlington at 1334 N. Mebane St. The phone number at this location is 336-221-3075.
Why choose Around the Clock Bail Bonds when looking for "Bail bonds near me?"
Around the Clock Bail Bonds has been serving the Triad area for 15 years. We are one of the most trusted bail bond agencies, because of our experience and guaranteed discretion. Our fully licensed and insured agents will make the bail process as easy as possible. We offer different financing and collateral options, and our ultimate goal is your complete satisfaction.
Let Around the Clock Bail Bonds help you out of a tough situation
You just never know when you will need help, which is why Around the Clock Bail Bonds provides assistance 24 hours a day, every day of the year. If you ever need a bail bondsman, be sure to keep us in mind. Being put in jail is scary and frustrating, and you will of course want to get out as soon as possible, and we can make it happen. Because of our three locations, you are never far from a bail bond agency that will do its best to get you home fast. If you live, or run into legal trouble, in Greensboro, Winston-Salem, Burlington, or the surrounding areas, you can count on Around the Clock Bail Bonds no matter when you need us. You may not require a bail bond right now, but it is always good to be prepared for what can occur down the road.