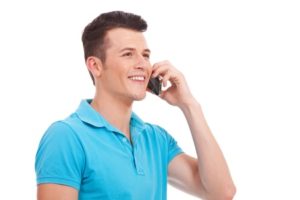 If you or a loved one have been arrested in Alamance County, it's likely that the only thought on your mind is how to get released as fast as possible. Fortunately, if bail is granted, it can be as little as a matter of hours before freedom is regained. The only problem may be coming up with the cash to pay the full bail amount. In this case, working with a bail bondsman in Burlington, NC becomes the best option. If you've never used the services of a bail bonds company before, it's important to clear up any confusion you may have about how the process works and what the role of the bondsman will be.
What Does a Bail Bondsman Burlington, NC Do?
When you decide to use a third party company to post bail, a bondsman will be integral in helping you through the process. They act as the middleman between the justice system and the defendant, as well as the co-signer of the bond if there is one. They will explain the terms and obligations of the bond contract and what happens if the defendant doesn't maintain accountability for showing up to future court dates. Most importantly, they streamline the bail bonds process to make sure the defendant doesn't spend any more time behind bars than necessary.
Information You Will Need to Provide Your Bondsman
If you are trying to get a friend or family member out of jail, your bail bondsman in Burlington, NC will need some specific information from you regarding the defendant, in order to do their job. This will include the full name of the person incarcerated, booking number, nature of the charges, and what jail they're being held in. It's also essential to know what the bail amount has been set at so the bondsman can determine how much is needed to get the defendant released.
How to Choose a Bail Bonds Company
With so many options, it can be challenging knowing which bail bondsman in Burlington, NC to choose. However, even if they all charge the same amount, it's likely they operate differently from one another. Experience is vital in this line of work. Companies that have been around for a length of time show they can be trusted to take on this important responsibility and have an established system for providing efficient service. It's also crucial to look for a bondsman that will be available whenever you need them, not just during normal business hours, and offers collateral or payment plans as an alternative to paying the initial costs in cash.
Why Around the Clock Bail Bonds is the Go-To Source for Alamance County Residents Needing Bail Services
When it comes to finding a bail bondsman in Burlington, NC, there's nowhere else to turn than Around the Clock Bail Bonds. With 15 years of combined industry expertise and services that remain available 24 hours a day, 365 days a week, you can have complete confidence that you or your loved one is in good hands. They are also conveniently located by the local jail, making it quick and easy to travel between the two places.