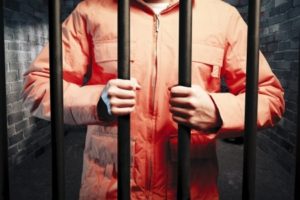 Are you in need of a bail bondsman in the Winston Salem, Greensboro or Burlington area? If the answer to this is "Yes," your next question may be, "Where can I find bail bonds near me?" With Around the Clock Bail Bonds, we make this easy for you. Our locations serve the greater parts of the Piedmont Triad, making us easily accessible from the entire area. We provide expert, no-judgement, confidential service 24 hours a day.
When incarceration is a possibility, we know time is essential.
That's why we work hard to post bail as swiftly as possible. Facing jail time can be the toughest thing someone ever has to do. Let us make this time as easy on you and your family is possible. Contact us at the first mention of arrest. Our professional bondsmen are well-versed in acting fast to post bail. We only need a few things from you to start the process.
What can I do to ensure bail is posted quickly?
To begin, Around the Clock Bail Bonds will need the location, name and booking information of the accused. Then we will need to know the amount needed to make bail. That's when we can begin the act of posting a bail bond. To create the bond, you must either pay in cash, or post collateral. This is not nearly as frightening as it sounds. Collateral simply ensures that the trust can run both ways. You come to us to post bail, and we accept collateral to know it will be paid back to us. Collateral can range from appraised jewelry, to vehicles, to your home. Don't worry—everything will be fine as long as a repayment plan is followed! At Around the Clock Bail Bonds, it is not our goal to make this time more difficult on you. It is our goal to ensure an effective working relationship is in place to get your loved one out of jail and moving on as quickly as possible.
What are the next steps?
Once our agency has posted bail, the accused is released from jail. As part of the bond, the agency now accepts responsibility for the accused. Now, if everything goes as planned, the accused will appear in court on the proper date. If this happens, our job is done. However, there are things can change the process. For example, if the accused is re-arrested, the bond will not be returned. Things that can result in another arrest are leaving the state, changing address without notice or any violation of the order of the court. Of course, not appearing in court on the date of the trial will result in a warrant for arrest, as well. Remember, it is always best to follow the court's orders in order to ensure that the process goes as smoothly as possible. Around the Clock Bail Bonds is here to help you every step of the way.
Turn to Around the Clock Bail Bonds to find Bail Bonds Near Me
Our experts are always on standby when you need them. Years of experience in providing swift, smooth service is what has made us one of the best bail bond companies in the Winston Salem, Greensboro and Burlington areas. If you need help in Guilford, Forsyth or Alamance Counties, you can always call Around the Clock Bail Bonds for help.