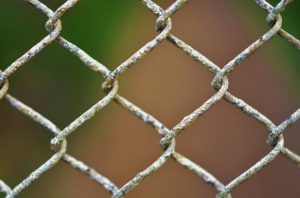 When most people commit a crime, they take responsibility for their actions. Even if they may not necessarily agree with the result, they will make sure to do things correctly and fulfill their legal obligations. However, in some instances, a person may decide that they do not want to face the consequences and they will "jump bail." This means that after their bail money was paid so they could get out of jail, they do not show up for their court date. As a result of this, two things happen immediately. The first is that a warrant is issued for their arrest. The second is that the bail money put up will not be returned. And if the defendant used a bail bond company, this will also mean that the fugitive recovery process will begin.
What is fugitive recovery?
When a bail bondsman pays the bail for someone, that person has to put up some sort of collateral. If, for example, the defendant uses their car as collateral and they do not make their court appearance, the bail bond agency loses the bail money they paid, but they get to keep the car. Theoretically, this is supposed to prevent someone from fleeing. But, if they use their car to run, the bail bondsman stands to lose the bail money as well as the collateral. At this point, they will want to do everything they can to find the fugitive in order to recoup some of their losses.
Who goes after the fugitives?
Depending on the crime, bail – even a percentage of it – can be expensive, which is why a bail bond company will want to find the defendant as soon as possible. To do this, they will either use an in-house or outsourced fugitive recovery agent, also known as a bounty hunter. Often glamorized by Hollywood, bounty hunters may have kind of a salacious title, but their job consists of a pounding a lot of pavement and knocking on a lot of doors. Chases and dramatic captures may happen occasionally, but that is certainly not the norm. Bounty hunters mostly do a lot of research to find out where the fugitives are and where they may be going so they can track them down.
Why it doesn't pay to be a fugitive
If you are out on bail, you may be tempted to flee, especially if you are looking at potential jail time. This is a bad idea. First, eventually you will get caught, and that means having to face additional charges. Plus, the collateral you put up for your bail bond will be taken from you. The best thing you can do for yourself and your family is to comply with the legal mandate and do what you need to do-show up at your court date on time. In the long run, this is the much wiser decision. And for a bail bonds company, that will make the process as quick and easy as possible. You can always count on Around the Clock Bail Bonds when you need our services to release you or a loved one from incarceration.